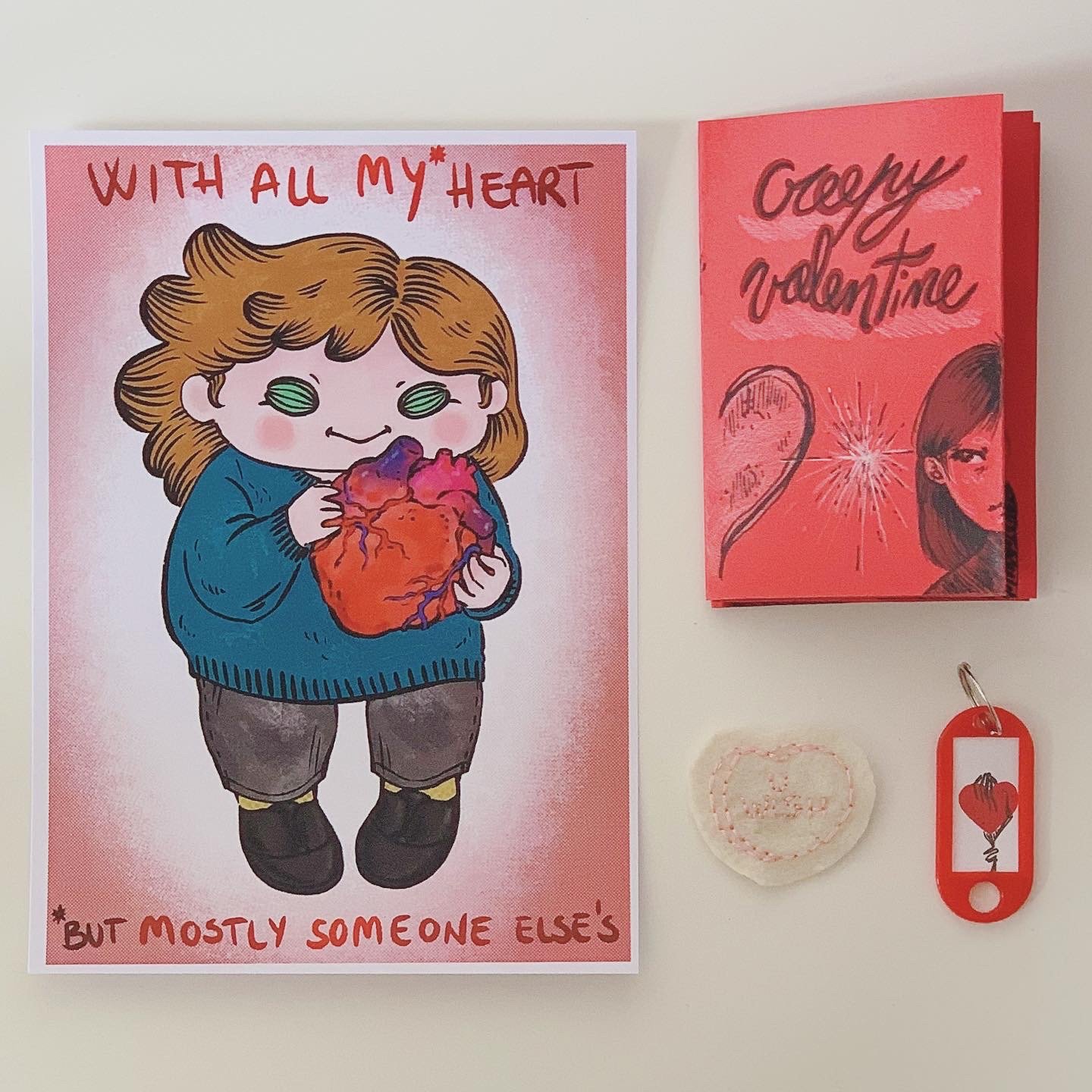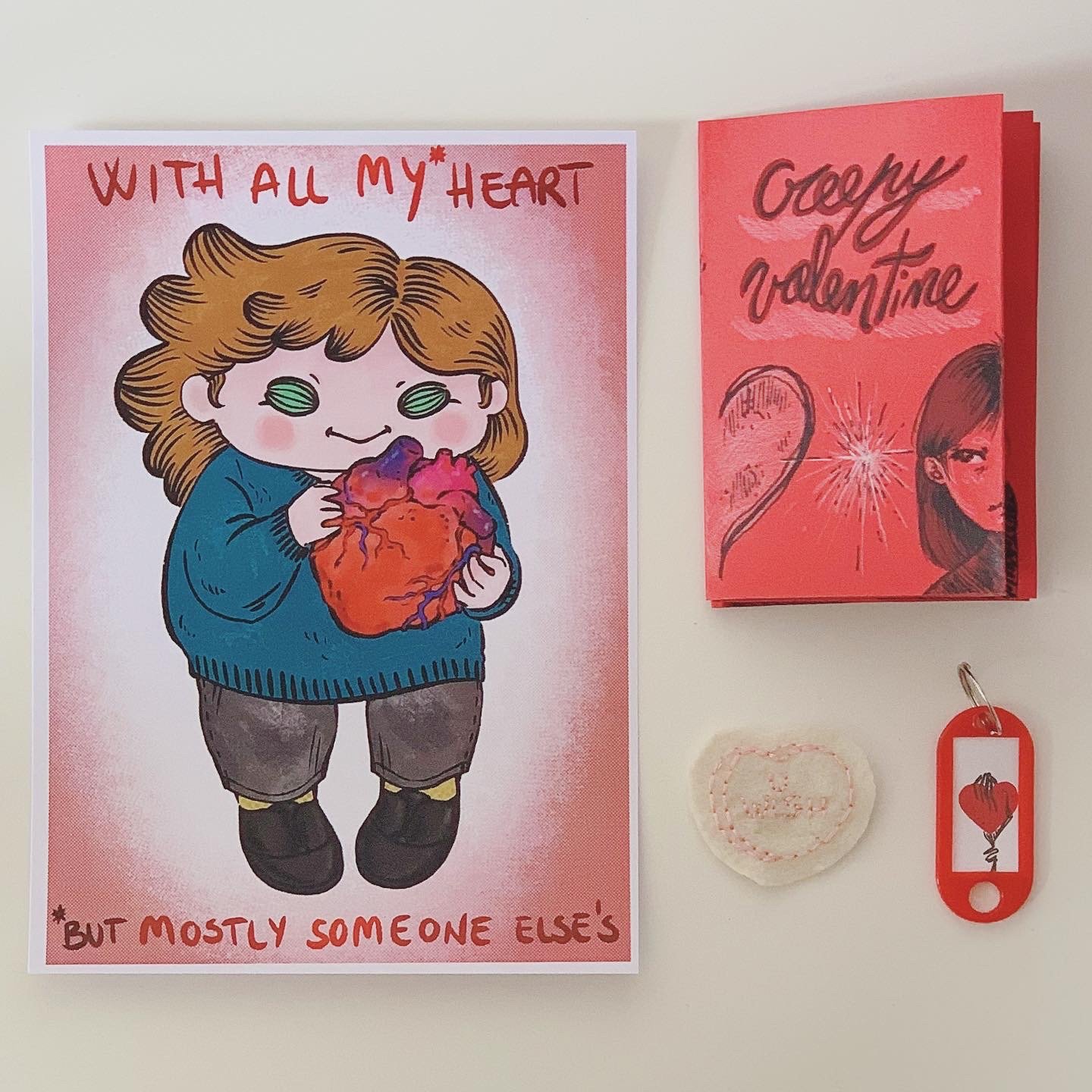 Creepy Valentine Set
€9.00
San Valentino non ci coglierà impreparati.
Questo kit di sopravvivenza è in formato mini per essere maneggevole e trasportabile con estrema facilità.
1 mini stampa digitale col cuore in mano
1 mini zine lievemente cruenta
1 mini toppa lievemente caustica
1 mini portachiavi debitamente disegnato
.
Valentine Day won't caught us unprepared.
This survival kit is mini size to be brought and used with extreme ease.
1 mini digital print heart to heart
1 mini zine slightly bloody
1 mini patch slightly acrimonious
1 mini keychain with doodles